Online Software to Extract Elevation from Google Earth
Elevation Extraction is the easiest way to extract elevations from google earth - ESurveyCAD


This web application is created using google maps API and gives elevations from any .csv file containing latitude and longitude information in just 3 simple steps. As soon as you open www.esurveycad.com, you will find the registration page. Please register yourself and purchase credits, to get started with ESurvey Elevation Extraction Software.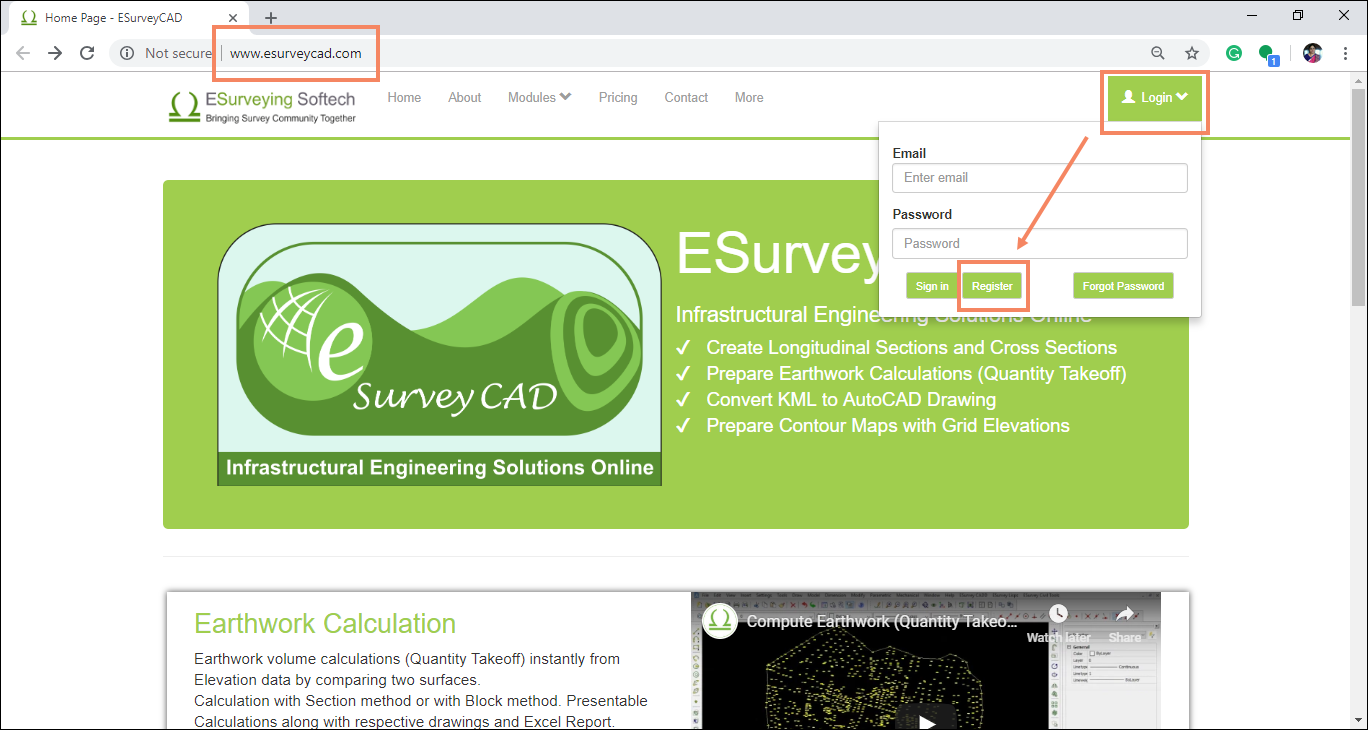 Login with the user id and password sent to your Email Id used for Registration.

To start using the service, you will require credits, which you can purchase from Pricing Menu.

Now we will see how to extract the elevations.

In Modules menu, click Elevation Extraction.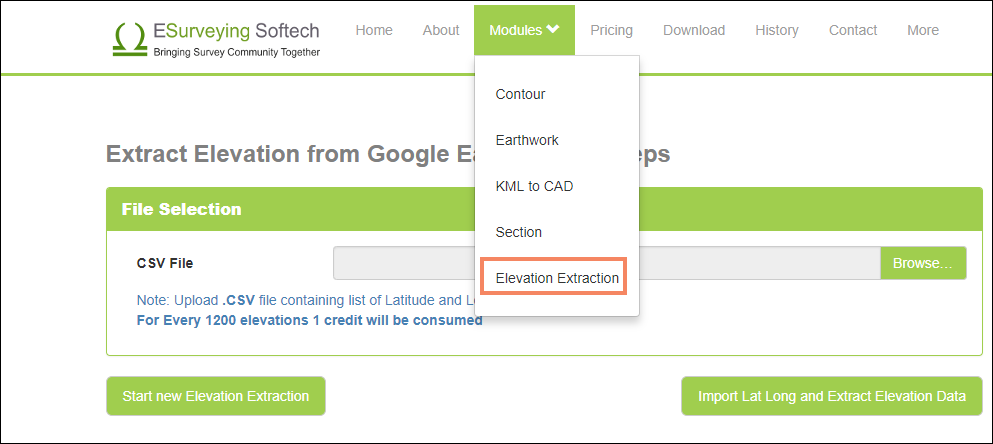 Click on the Choose File button, and select the csv file, containing the required latitude and longitude, and upload the file.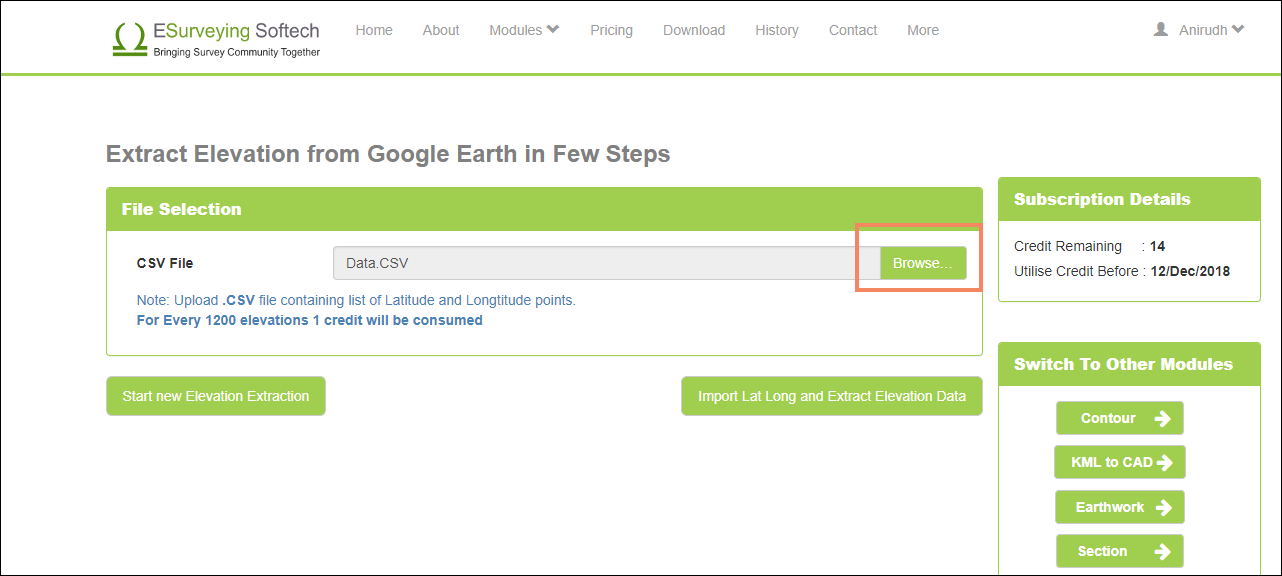 Click on Import Lat Long and Extract Elevation Data button and then click Continue to Extract Elevations after checking the warning message.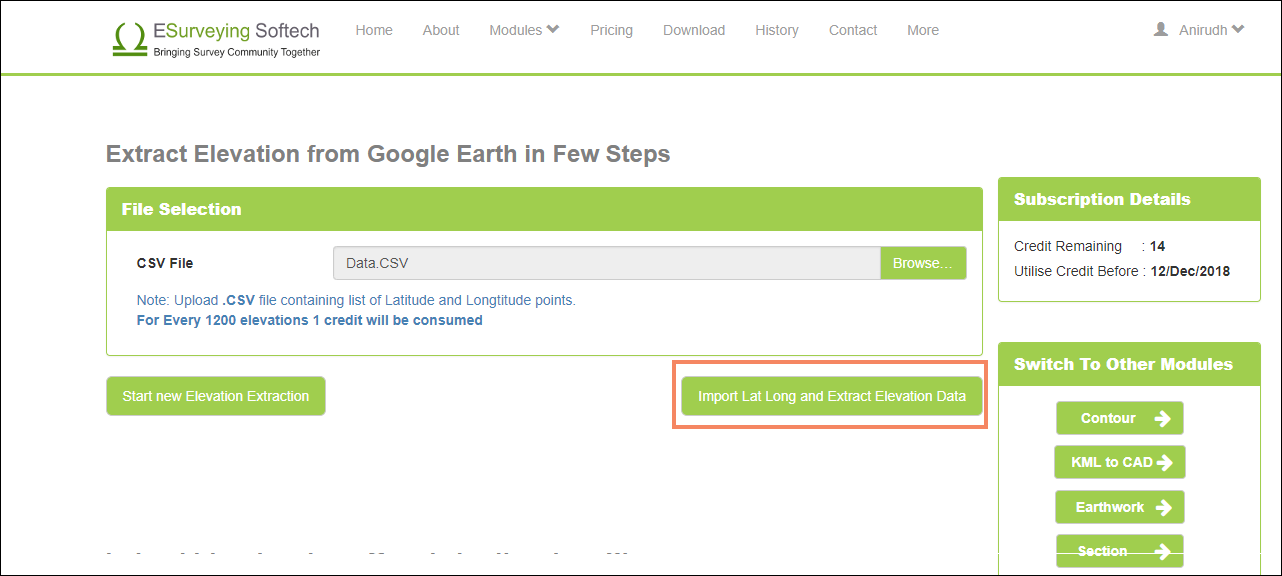 The elevations will be extracted successfully. You will have the 2 options, Download and Email.

By clicking on the Download, you will be able to save the CSV file.

This file can be easily viewed in Google Earth, with all the elevations displayed.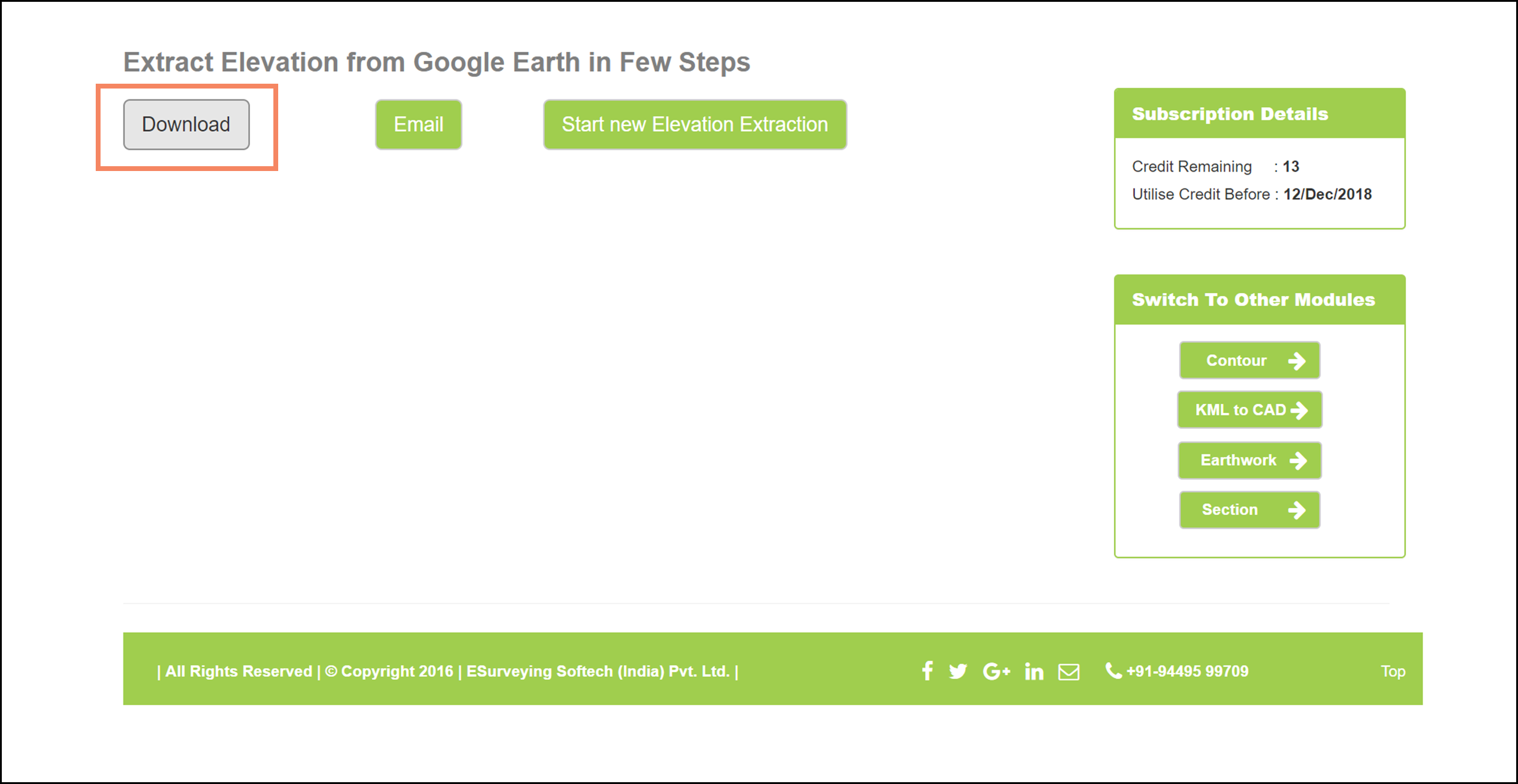 Click on Email button to get a copy of extracted elevations in your inbox.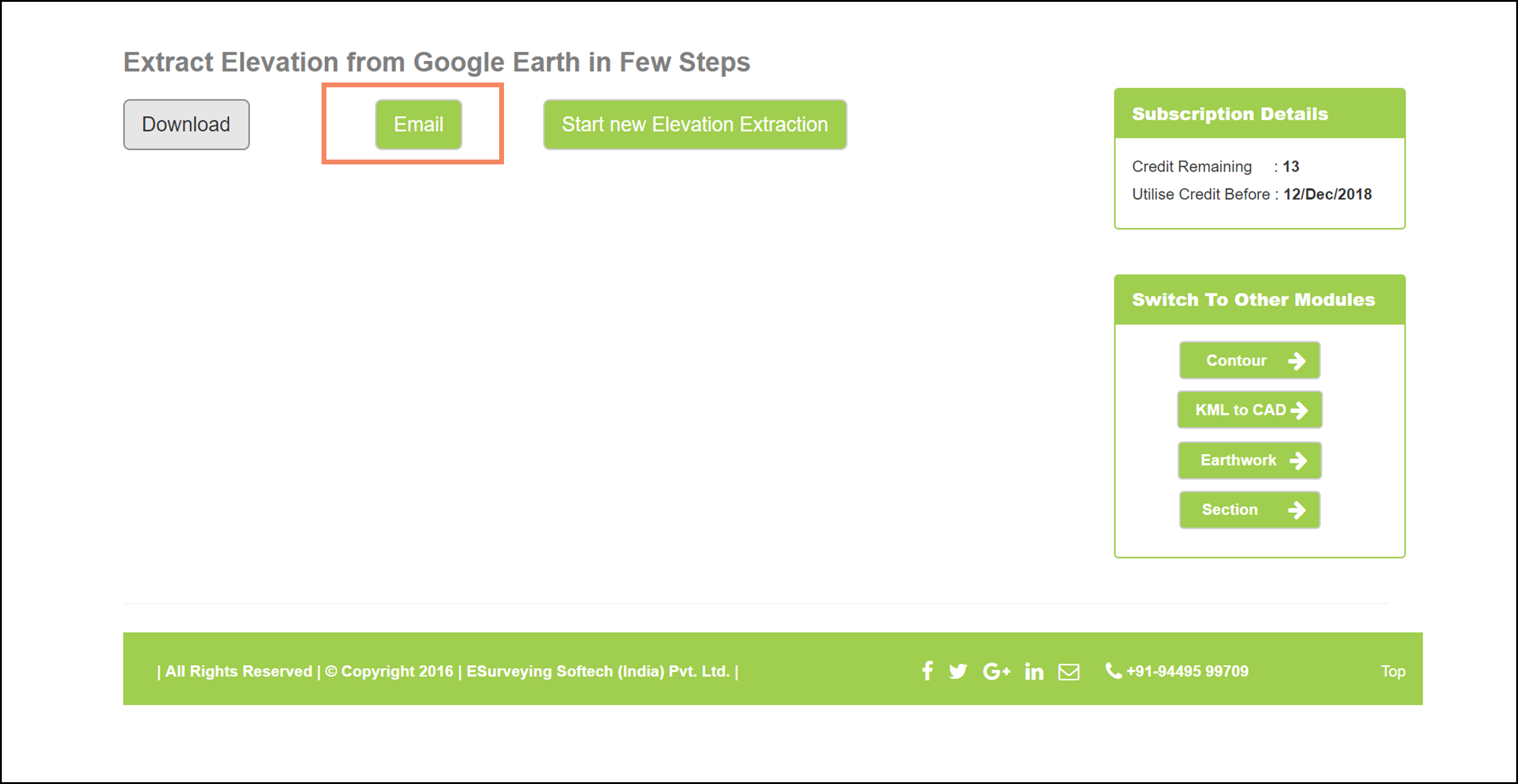 Do you have problem in Creating Latitude, Longitude File?
By using ESurvey KML (Commercial application by ESSIPL), you can directly derive the CSV file having latitude Longitude points data. This CSV file containing the latitudes and longitudes of the drawing can then be used to extract the elevations using Elevation Extraction module.
ESurvey KML - Data Exchange between CAD and Google Earth
Watch the video to know more
Elevation Extraction within CAD Software
ESurveying Softech presents a simple yet effective solution to extract elevations from Google Earth, within the CAD software itself in the form of ESurvey CADD Software.

The ESurvey CADD software's Elevation Extraction Solution is the simplest way to extract elevations from Google Earth Map API at any UTM co-ordinate. This application is created using google maps API and extracts elevations from any drawing file in UTM Coordinates.
To know more about the Elevation Extraction from CAD Software using ESurvey CADD, Download Google Elevation in CAD.