Online Software to convert UTM to Latitude Longitude
'UTM to Lat Long Conversion' is a free SAAS application. You need to login to www.esureycad.com and use this application.
How it Works?
Prerequisite: To convert UTM to LatLong system, you need to have UTM data in below shown CSV file format. It should have 4 column data Hemisphere, Zone, Easting and Northing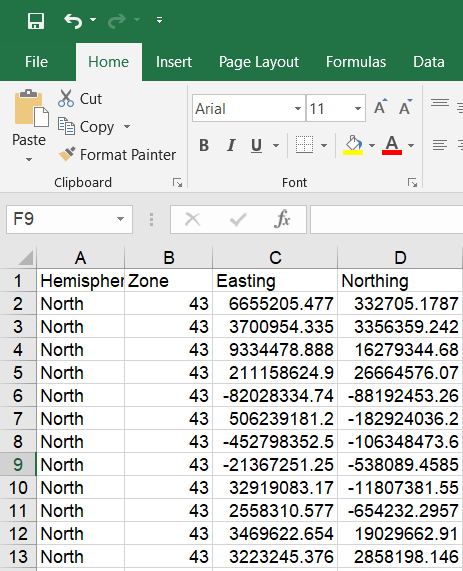 1. Click on Login button enter your credentials to login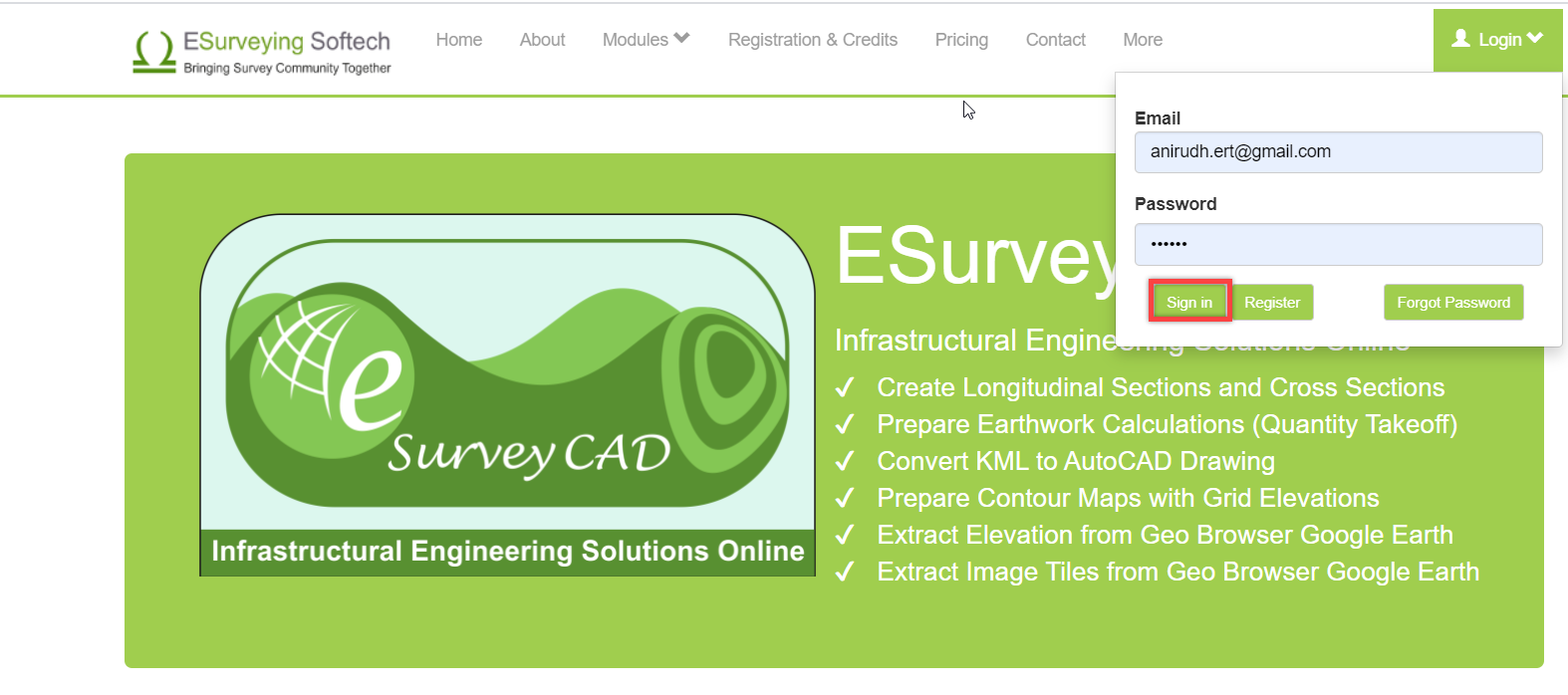 2. Once login to website, click onUTM to Lanflong Conversion menu under Modules Main Menu
3. Click on Browse button to select LatLong CSV file
4. Then select Map Datum to conversion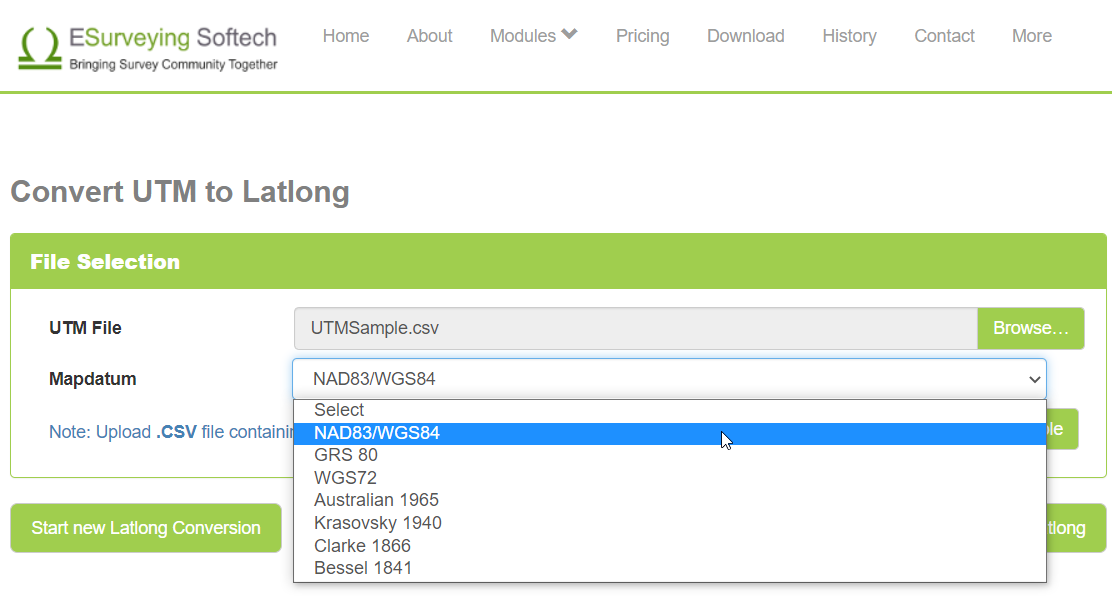 5. Click on Convert to LatLong button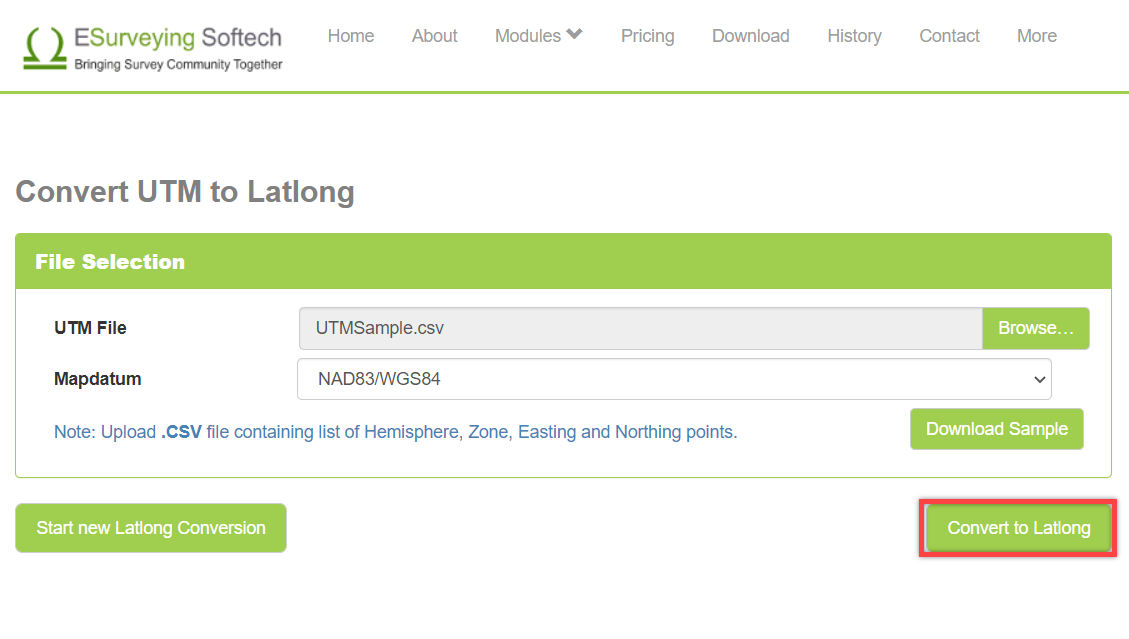 6. Then converted Data will be downloaded in Download folder as LatLong.xlsx file
7. Out Excel will have converted Data as shown below format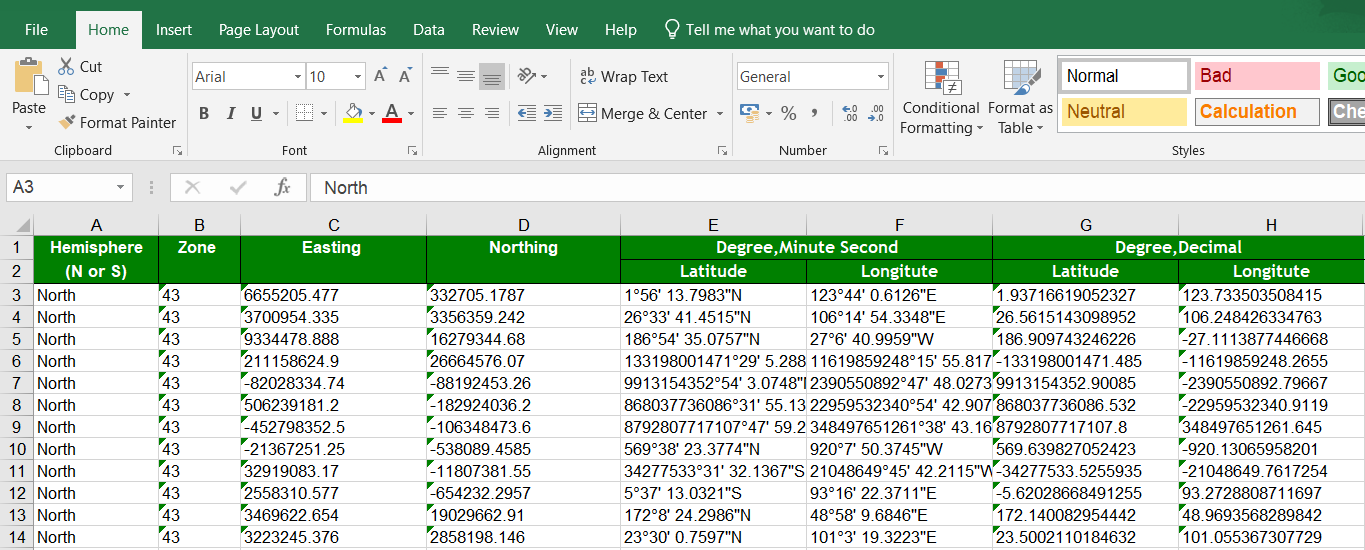 Visit www.esurveycad.com and Create your Free Account Now.