Elevation Extraction is the easiest way to extract elevations from google earth - ESurveyCAD

This web application is created using google maps API and gives elevations from any .csv file containing latitude and longitude information in just 3 simple steps.
As soon as you open www.esurveycad.com, you will find the registration page. Please register yourself for free.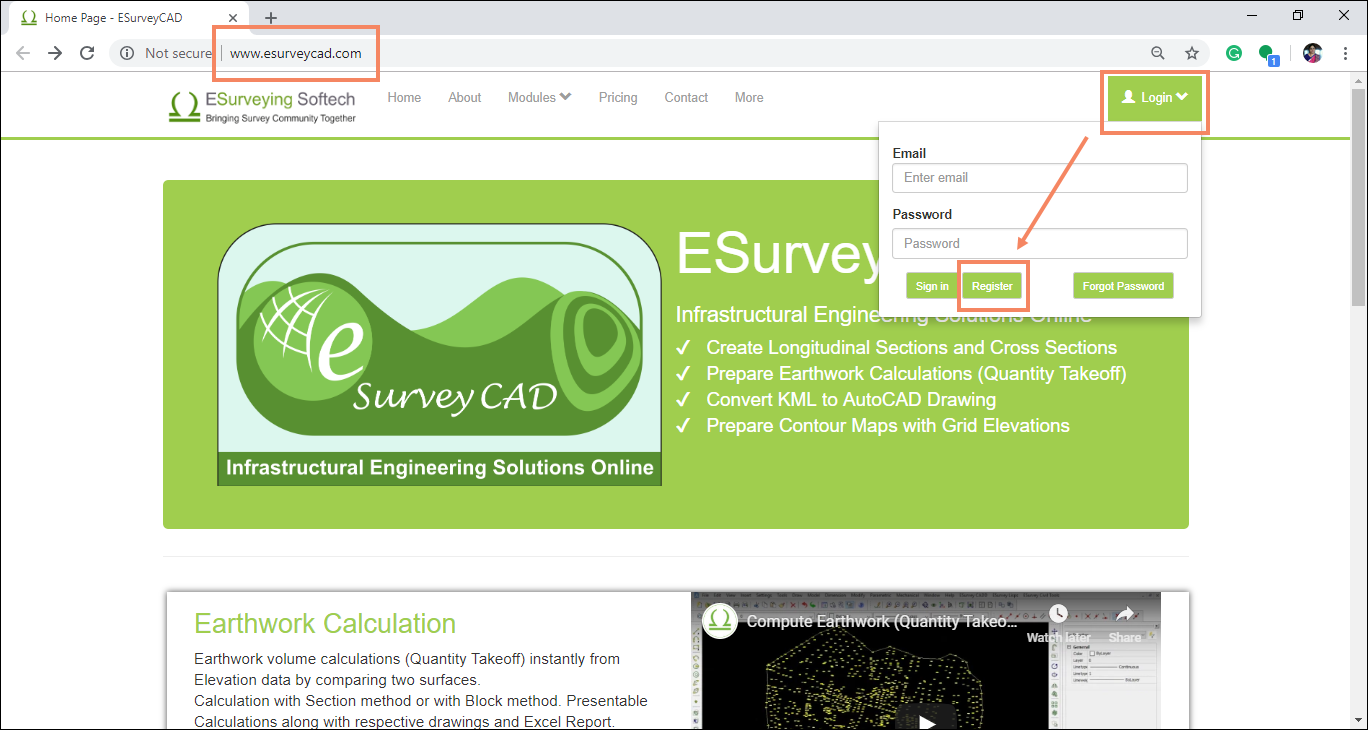 Enter all the required details and click on Register.
Complete the registration.
An email is sent to your email id, that has been registered with the registration link. Click on the link to enable your registration.
Using the login details mailed to you, you can login directly.
To start using the service, you will require credits.

First time when you register at www.esurveycad.com, you will get a couple of free credits for experiencing the power of the application.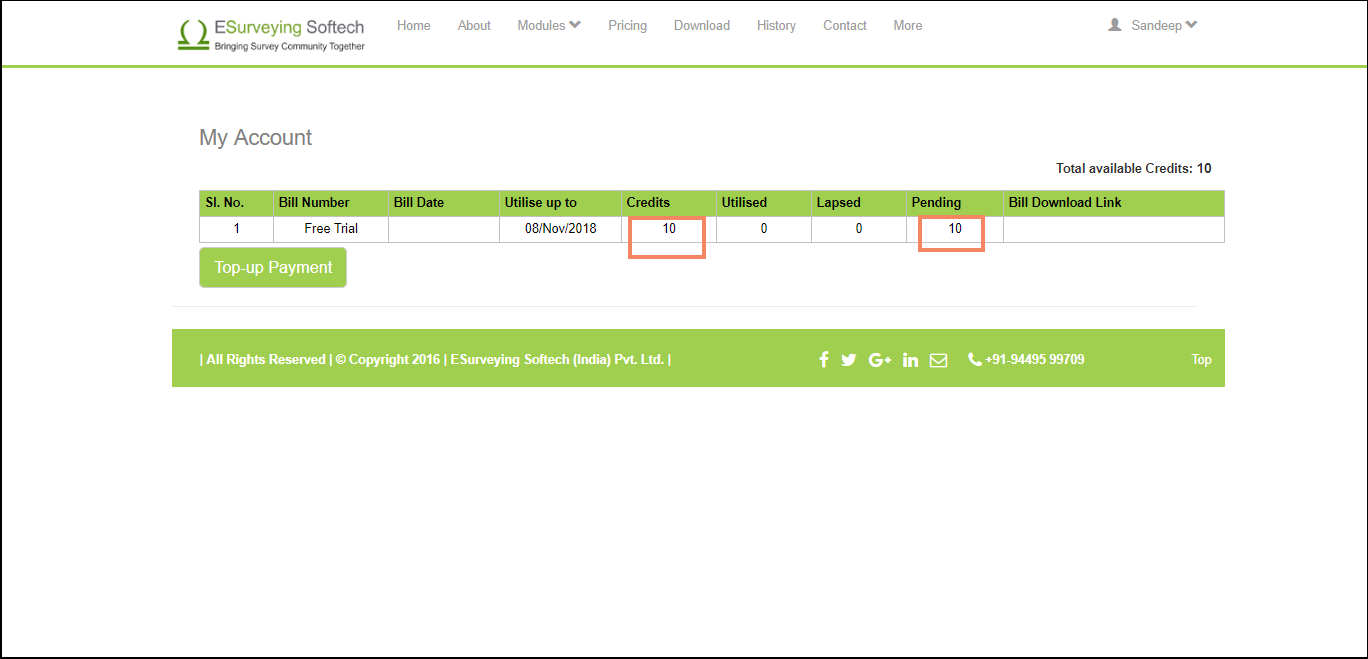 You must utilise those credits within a month of registration, after which the credits will expire.

Once you are satisfied with the output of the application you can go ahead and purchase the credits and enjoy using the software service online.
You may purchase a monthly plan where you get 10 credits, or a yearly plan, where you get 150 credits.
These credits can be utilised for importing and processing a CSV file.
Extracting Elevations of about 1200 points is considered as one credit.
Please note that even if a CSV file is wrongly selected or column numbers are wrongly given, the credit will be utilized. Before processing, you can change the CSV any number of times because change in CSV is not considered as credit until it is processed.
Now we will see how to extract the elevations.
In Modules menu, click Elevation Extraction.
Click on the Choose File button, and select the csv file, containing the required latitude and longitude, and upload the file by clicking Upload.
Click on Generate and extract the elevation data, and click on Next.
You will be given an option to download a CSV file,
This file can be easily viewed in Google Earth, with all the elevations displayed by clicking on View button.
You can also get an email of processed data by clicking on Email Button.
Do you have problem in Creating Latitude, Longitude File?
Note: For a bigger area, entering Latitude and Longitude values one by one may become very time consuming. By using ESurvey KML (Commercial application by ESSIPL) you can directly derive the CSV file having latitude Longitude points data. This CSV file containing the latitudes and longitudes of the drawing can then be used to extract the elevations using Elevation Extraction module.